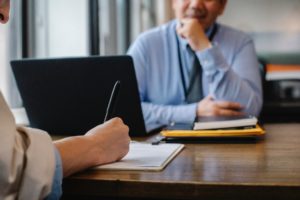 Do you need to take an exam for a university abroad and are looking for an exam center to pass your test?
The Alliance Française Ottawa hosts delocalized exams for French higher education institutions.
We can welcome you every day during our opening hours.
Your exams will take place under the same conditions as if you were taking them at university. You will be in a room with a supervisor, who will check your identity and sign you in. He/she will ensure that you pass your tests without fraud.
Rates: $100 annual administration fee (non-refundable; to be paid on application to open a center), then $45 per hour of tests to be supervised (to be paid before the start of the 1st test).
Interested in this service? Contact certifications@af.ca to find out more.