Book club
Do you like literature? Are you learning French or are you a French speaker? Come and share your passion for reading with other French speakers! Each month, discover a contemporary French-speaking author through a reading and a discussion.
The aim of this book club is to help you discover the best works of French literature, to enrich the discussion around them and to encourage interaction with other French-speaking readers.
As a participant, you will have the opportunity to discover seven contemporary works. You can borrow them for free with Culturethèque or at the Ottawa library.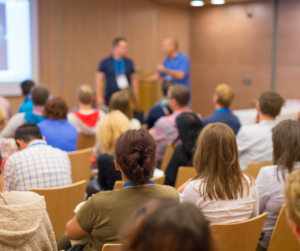 Conferences and workshops
Between writing workshop and conference with writers. We offer activities to allow you to discover new passions and deepen your knowledge of French-language literature.
Check our cultural agenda for the next available session.