In order to keep all our students and teachers safe, the Bootcamps take place ONLINE on ZOOM until further notice.
SLE PREPARATION CALENDAR (JANUARY TO JUNE 2024)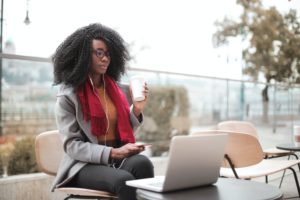 Your second language assessments are approaching and you don't feel quite ready? Are you looking for effective ways to target your revisions and carry out simulations that will help you meet your challenges? Or perhaps you simply need a confidence boost for optimal preparation?
Alliance Française Ottawa offers two-week courses specially designed to help you achieve your goals. Our team of experienced teachers will provide you with exercises and advice tailored to your goals. They'll expertly guide you along the path to success.
Discover our specialized Bootcamps:
Oral C Bootcamp:

Focusing on the oral test and answering the C-level follow-up questions, this program will hone your speaking skills.

CBC / CCC Bootcamp:

Focusing on the key skills needed to achieve your target profile, this bootcamp will give you in-depth preparation for all three tests.

Level C Written and Reading Test Preparation Bootcamp:

Dedicated to the written comprehension and expression tests, this bootcamp will hone your writing skills and prepare you to answer questions within the allotted time.
Don't let apprehension get the better of you, let us guide you to confidence and success!
Admission requirements: