Do you enjoy reading? Are you learning French or are you a French speaker? Discover a new Francophone writer – classic or contemporary – through reading and a discussion around themes suggested by our culture manager.
10 $ per session, free for AFO's members and students (B2 French level advised).
NEXT SESSIONS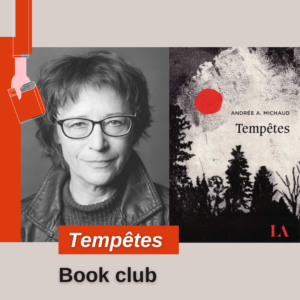 SATURDAY, Ocotober 29: "Tempêtes"
Summary : Marie Saintonge moves into a house bequeathed to her by her uncle, who recently committed suicide, located in the Massif bleu, a mountain in Quebec. Confined to the house because of a snowstorm, she experiences seemingly paranormal phenomena and ends up losing her footing… Ric Dubois remained the pen-pusher of writer Chris Julian until his death by suicide. Released from his obligations to him but determined to finish the manuscript to prove his own worth, Ric goes to the Massif Bleu campsite to work on the novel. Several murders take place at the campsite; although suspected by many locals because of his status as a foreigner, Ric sets out to find the real culprit. Two sides of the mountain, two tragic destinies that will come together.

SATURDAY, November 26: "Le parfum des fleurs de la nuit"
Summary : Like a writer who believes that "all true audacity comes from within", Leïla Slimani does not like to leave her home and prefers solitude to distraction. So why accept this proposal for a sleepless night at the Pointe de la Douane, in Venice, in the art collections of the Pinault Foundation, which hardly speak to her? Around this "impossibility" of a book, with a subtle art of digressing in the Venetian night, Leila Slimani speaks to us about herself, about confinement, movement, travel, intimacy, identity, the in-between, between East and West, where she sails and boats, like Venice at the point of the Customs House, like the city on stilts doomed to destruction and beauty, enriching and borrowing, silent and narrating at once. It is a discreet confession, in which the author talks about her father, who was once imprisoned, but it is a modest confession, which never presses, light, serious, always in its right place: "Writing is playing with silence, it is saying, in a roundabout way, secrets that are unspeakable in real life". It is also an intense book, illuminated from within, about the disappearance of beauty, and therefore about the urgency of enjoying it, the splendour of the ephemeral. Leila Slimani quotes Duras: "Writing is also, without doubt, erasing. Replacing." In the early hours of the morning, the author, awake and conscious, emerges from the building as if from a dream, and nothing remains of that night but the scent of flowers. And a book.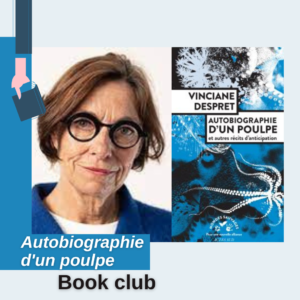 SATURDAY, January 28: "Autobiographie d'un poulpe"
Summary : This anticipation story plunges us into the heart of the scientific debates of an indeterminate future. Somewhere between scientific facts and poetic affabulations, a troubling horizon emerges: what if spiders, wombats and octopuses were sending us coded messages through their behaviour? Through this astonishing thought experiment fed by the most recent scientific discoveries, Vinciane Despret opens the way to a decentring of the human condition on Earth.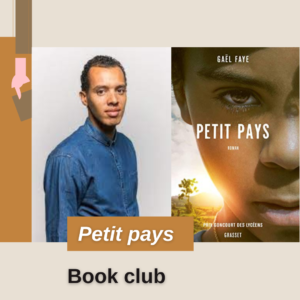 SATURDAY, February 25: "Petit pays"
Summary : In 1992, ten-year-old Gabriel lives in Burundi with his French father, a businessman, his Rwandan mother and his little sister, Ana, in a comfortable expatriate neighbourhood. Gabriel spends most of his time with his friends, a merry band busy doing the four hundred tricks. A peaceful daily life, a gentle childhood that will break up at the same time as this 'little country' in Africa is brutally abused by history. Gabriel watches with concern as his parents separate, then the civil war looms, followed by the Rwandan tragedy. The neighbourhood is turned upside down. In successive waves, violence invades it, permeates it, and everything falls apart. Gabriel thought he was a child, but he will discover that he is a half-caste, a Tutsi, a Frenchman…" I wrote this novel to bring to light a forgotten world, to tell of our joyful moments, as discreet as the daughters of good families: the scent of citronella in the streets, evening walks along the bougainvillea, afternoon naps behind mosquito nets with holes in them, futile conversations, sitting on a beer rack, termites on stormy days… I wrote this novel to shout to the universe that we existed, with our simple lives, our routine, our boredom, that we had happinesses that only sought to remain so before being shipped to the four corners of the world and becoming a bunch of exiles, refugees, immigrants, migrants."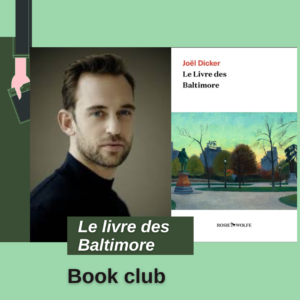 SATURDAY, March 25: "Le livre des Baltimore"
Summary : Until the day of the Drama, there were two Goldman families. The Goldmans of Baltimore and the Goldmans of Montclair. The Goldmans of Montclair, from whom Marcus Goldman, the author of The Truth About Harry Quebert, descended, are a middle-class family, living in a small house in Montclair, New Jersey. Eight years after The Drama, Marcus Goldman decided to tell the story of his family when, in February 2012, he left the winter of New York for the tropical heat of Boca Raton, Florida, to work on his next novel. Through memories of his youth, Marcus revisits the life and times of the Goldmans of Baltimore and his fascination with the family of high-class America, from holidays in Miami, to a holiday home in the Hamptons, to public school romances. But as the years go by, the Baltimore veneer crumbles as Drama looms. Until one day, everything falls apart. And the question that has haunted Marcus ever since: what really happened to the Baltimore Goldmans?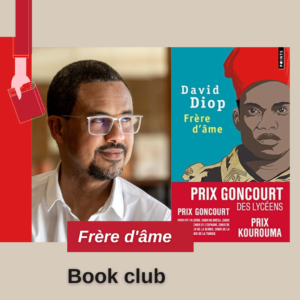 SATURDAY, April 29: "Frère d'âme"
Summary: One morning in the Great War, Captain Armand blows the whistle to attack the German enemy. The soldiers set off. In their ranks, Alfa Ndiaye and Mademba Diop, two Senegalese riflemen among all those who were fighting under the French flag. A few metres after bursting out of the trench, Mademba falls, mortally wounded, in front of Alfa's eyes, his childhood friend, his older brother. Alfa finds himself alone in the madness of the great massacre, his reason flees. He, the African peasant, is going to distribute death in this nameless land. Detached from everything, including himself, he spreads his own violence, sowing fear. To the point of frightening his comrades. His evacuation to the rear is the prelude to a recollection of his past in Africa, a whole world at once lost and resurrected, whose convocation is the ultimate and splendid resistance to the first butchery of the modern era.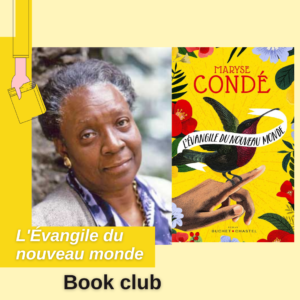 SATURDAY, May 27th : "L'Évangile du nouveau monde"
Summary: "One Easter Sunday, a newborn baby was lying on the straw between the hooves of the donkey who was warming it with his breath. Mrs Ballandra joined her hands and murmured: 'A miracle! This is a gift from God that I did not expect, I will name you Pascal'. The newborn was very beautiful, with a brown complexion, straight black hair, and eyes of a grey-green colour like the sea that surrounded the country. This beauty was not the only reason for the general curiosity; a persistent rumour was gaining ground. This story was not natural. "But what is Pascal's mission? Is he really the son of God? Will he be able to change the destiny of men, to soften their suffering and make the world more just? What will this Gospel of the new world reveal about our nature and our future? Waiting for the waters to rise… Marked by the power of her imagination and her commitment, Maryse Condé's work is known throughout the world and in 2018 she was awarded the "alternative Nobel Prize".

---
PREVIOUS SESSIONS :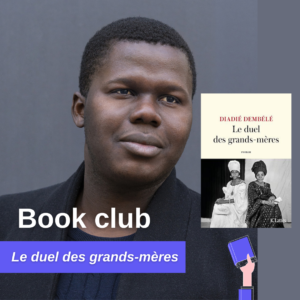 SAMEDI 30 avril 2022 : Le duel des grands-mères
Résumé : Parce qu'il fait l'école buissonnière pour lire, manger des beignets et jouer aux billes, parce qu'il répond avec insolence, parce qu'il parle français mieux que les Français de France et qu'il commence à oublier sa langue maternelle, Hamet, un jeune garçon de Bamako, est envoyé loin de la capitale, dans le village où vivent ses deux grands-mères.Ses parents espèrent que ces quelques mois lui apprendront l'obéissance, le respect des traditions, l'humilité.Mais Hamet en rencontrant ses grands-mères, en buvant l'eau salée du puits, en travaillant aux champs, en se liant aux garçons du village, va découvrir bien davantage que l'obéissance : l'histoire des siens, les secrets de sa famille, de qui il est le fils et le petit-fils.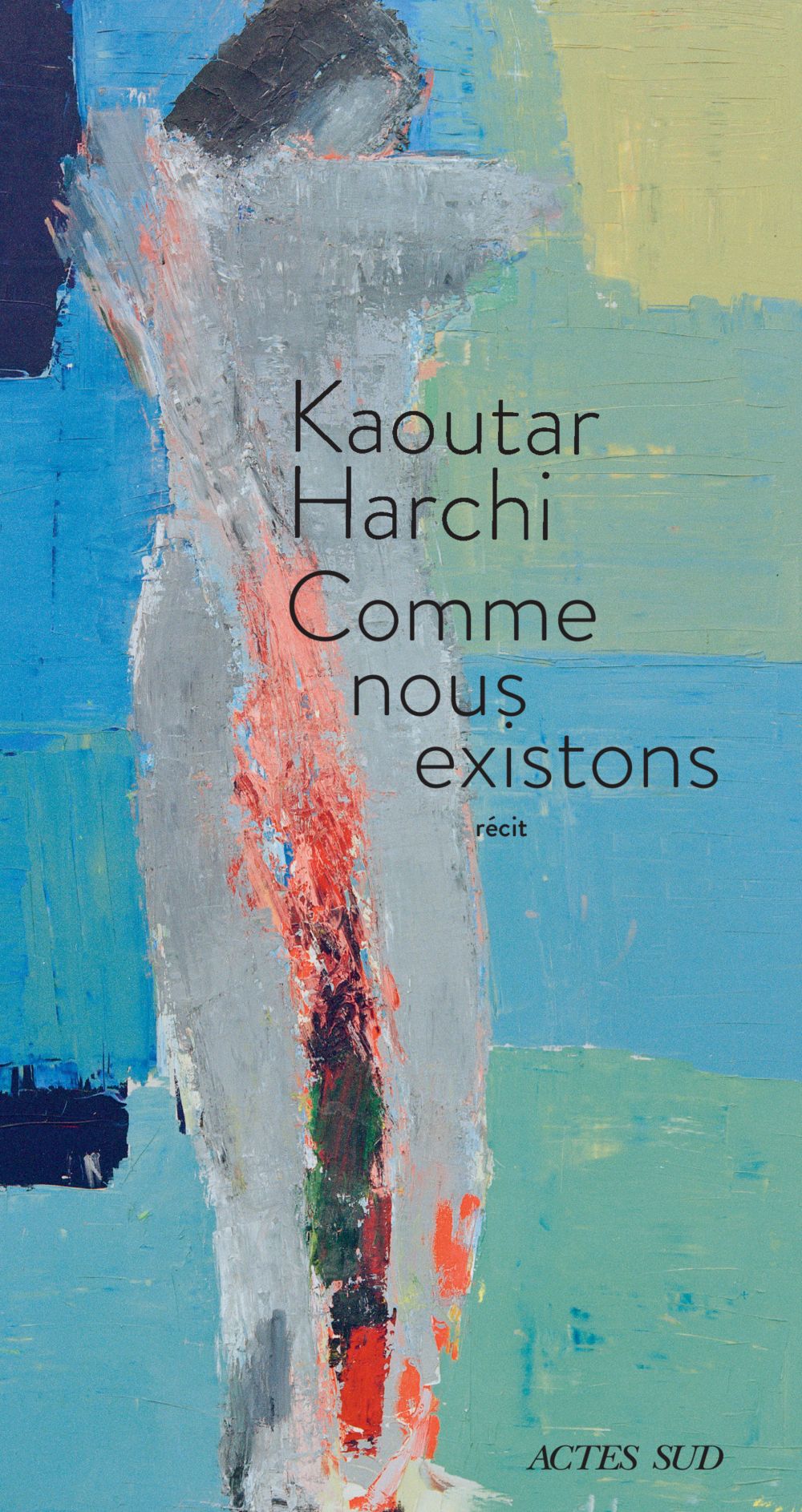 SATURDAY, October 30 : Comme nous existons, Kaoutar HARCHI
Résumé: Kaoutar Harchi mène dans ce livre une enquête autobiographique pour saisir, retranscrire au plus près cet état d'éveil, de peur et d 'excitation provoqué, dit-elle, "par la découverte que nous – jeunes filles et jeunes garçons identifiés comme musulmans, que nous le soyons ou pas d'ailleurs – étions perçus à l'aube des années 2000 par un ensemble d'hommes et de femmes comme un problème." Un livre où l'amour filial et l'éveil de la conscience politique s'entremêlent dans une langue poétique et puissante.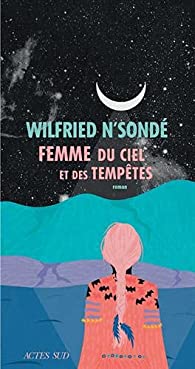 SATURDAY, September 25 : Femme du ciel et des tempêtes – Wilfried N'SONDÉ
Résumé: Un chaman de Sibérie trouve sous le permafrost la sépulture d'une reine datant de plus de dix mille ans. Stupéfaction : le corps momifié par les glaces a la peau noire. Décidé à utiliser sa découverte pour protéger un territoire menacé par l'exploitation gazière, le chaman contacte un ami scientifique français dans l'espoir qu'il mobilisera les écologistes du monde entier. Celui-ci monte une discrète expédition avec une docteure germano-japonaise et un ethnologue congolais. Deux mafieux qui tiennent à leurs projets industriels les attendent de pied ferme…On retrouve l'enthousiasme de Wilfried N'Sondé dans un roman d'aventures haletant qui parle d'écologie, d'harmonie avec le vivant, de partage entre les peuples et de communication entre mondes visible et invisible.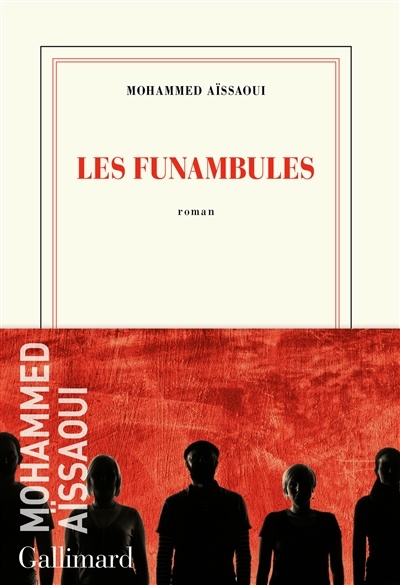 SATURDAY, June 26 : Les Funambules – Mohammed Aïssaoui
Summary: Mehdi commence ses études au lycée Lyautey de Casablanca. L'instituteur, impressionné par l'intelligence de son jeune élève, lui a obtenu une bourse dans le prestigieux établissement français. Fouad Laroui raconte le choc culturel que représente pour le petit Marocain la découverte du mode de vie des Français.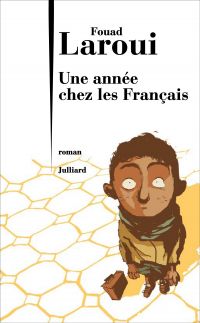 SATURDAY, May 29 : Une année chez les Français – Fouad Laroui
Summary: Mehdi commence ses études au lycée Lyautey de Casablanca. L'instituteur, impressionné par l'intelligence de son jeune élève, lui a obtenu une bourse dans le prestigieux établissement français. Fouad Laroui raconte le choc culturel que représente pour le petit Marocain la découverte du mode de vie des Français.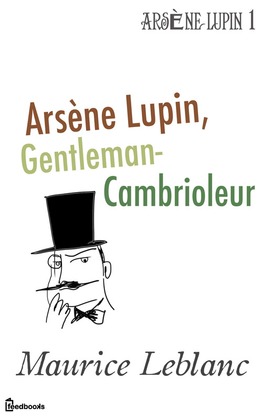 SATURDAY, April 24 : Arsène Lupin, Gentleman/Cambrioleur – Maurice LEBLANC
Summury: Svelte, élégant, raffiné, séducteur, Arsène Lupin, gentleman-cambrioleur de son état, est le modèle du dandy "Belle Epoque". Son intelligence, sa culture, ses talents d'illusionniste entre Fregoli et Robert-Houdin sont au service d'un culot stupéfiant. Mais cet homme du monde accompli est aussi un anarchiste dans l'âme qui se joue des conventions sociales avec une merveilleuse insolence.

SATURDAY, February 27, 2021: Meeting with the novelist Michèle Vinet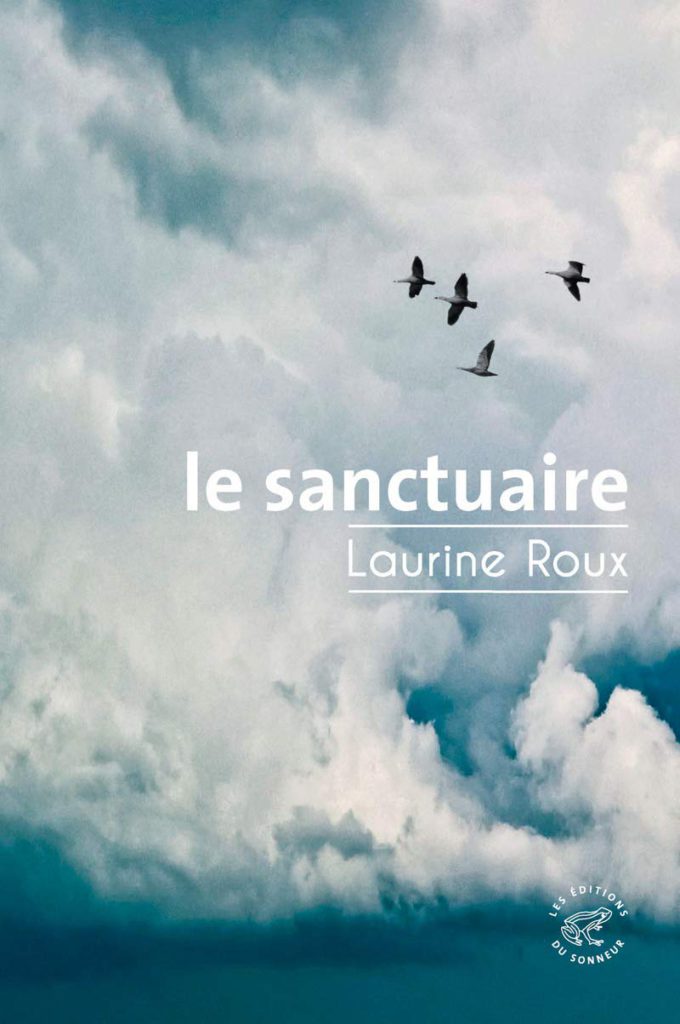 SATURDAY, January 30, 2021: Le Sanctuaire, Laurine ROUX
Summary: A family who took refuge in a mountain, fought for their lives by killing birds because there was the reason for human extinction. The mother was not able to forget the past et spent her days moping whereas the father gave military training to their daughters. Gemma, the youngest, transgressed step by step the sanctuary's limits defined by her father.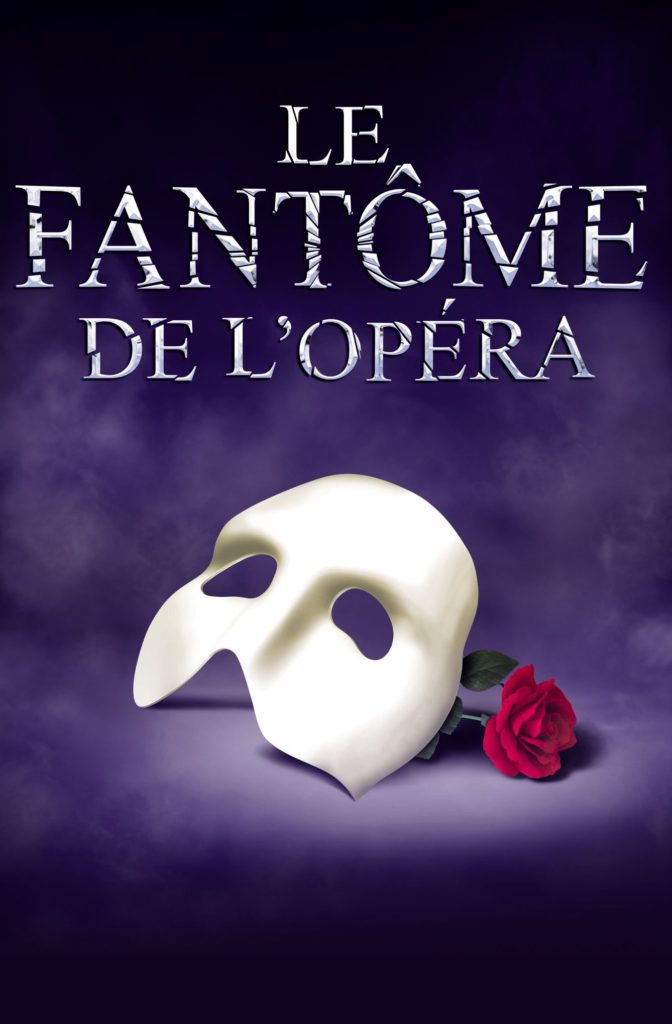 SATURDAY, November 21, 2020: Le fantôme de l'opéra, Gaston Leroux
Summary: There, when someone says "I've seen the furious Army", everyone knows very well what it is all about. I'm going to describe the army Lina is seeing and then you'll understand why her nights are not sweet. What does she see? Armel, this old army who spreads their racket, is not intact. Horses and riders are scrawny et they are missing arms and legs. It's a dead army, half-rotten, screaming and fierce.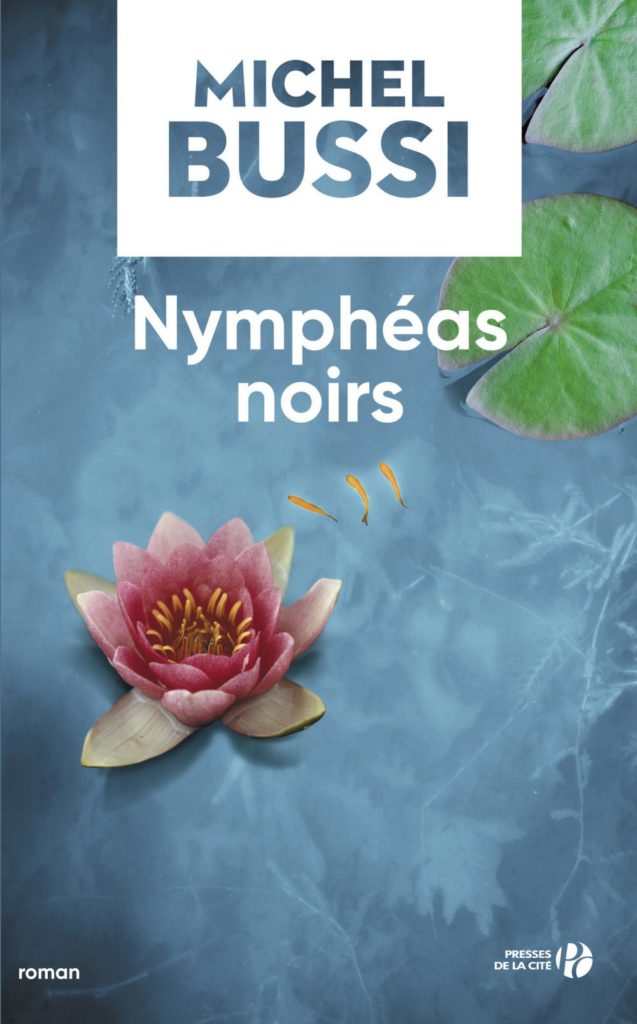 SATURDAY, October 3, 2020: Nymphéas noirs, Michel Bussi
Summary: Giverny, Claude Monet's village, the cradle of his numerous masterpieces, is a mysterious place. We'll meet three women living in this village: an 11 years old, talented in painting, a young and beautiful teacher, and an old woman buried in her tower. Everything seems perfect for a quiet life but a mysterious murder is going to break this calmness.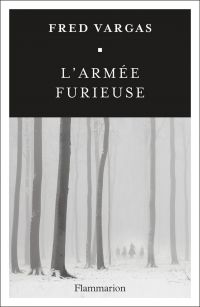 SATURDAY, September 12, 2020: L'ARMÉE FURIEUSE, Fred Vargas
Summary: There, when someone says "I've seen the furious Army", everyone knows very well what it is all about. I'm going to describe the army Lina is seeing and then you'll understand why her nights are not sweet. What does she see? Armel, this old army who spreads their racket, is not intact. Horses and riders are scrawny et they are missing arms and legs. It's a dead army, half-rotten, screaming and fierce.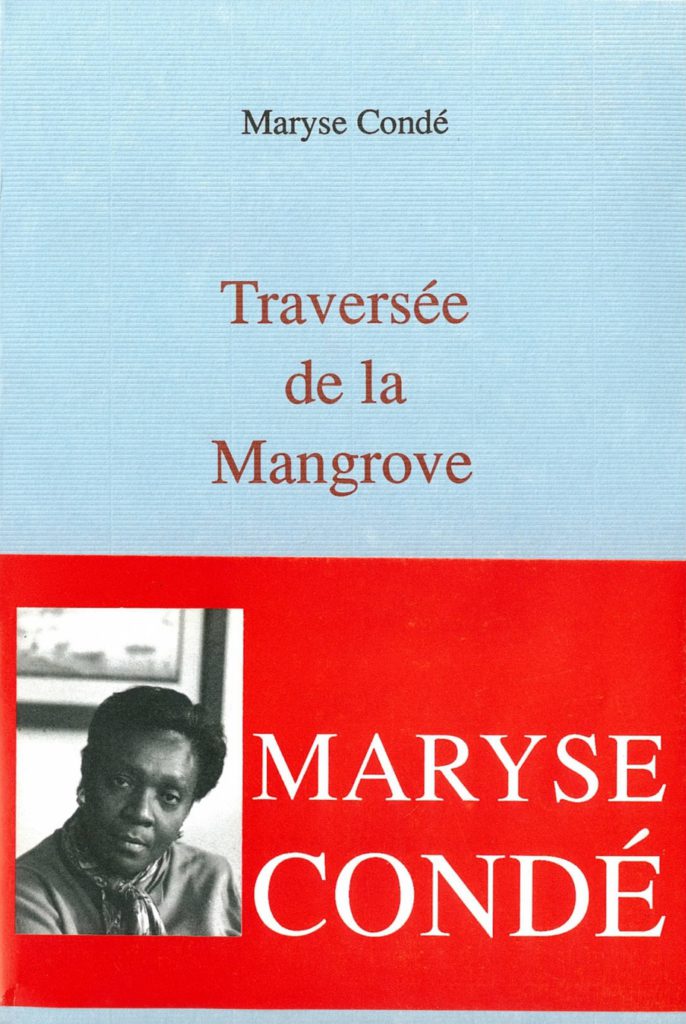 SATURDAY, August 18, 2020: Le traversé de la Mangrove, Maryse Condé
Summary: At Riviere au Sel, in the heart of the forest, they're holding the wake of a mysterious man who had settled in the village a few years ago. Is he Cuban, Colombian? Why did he come back to Guadeloupe? The answers are not clear. However, the identity of this man is not important. What's matters is the memory people keep of him and the changes he has brought into their lives. During this night, beyond this small community, this is the Guadeloupean society who is told through their conflicts, contradictions, and tensions.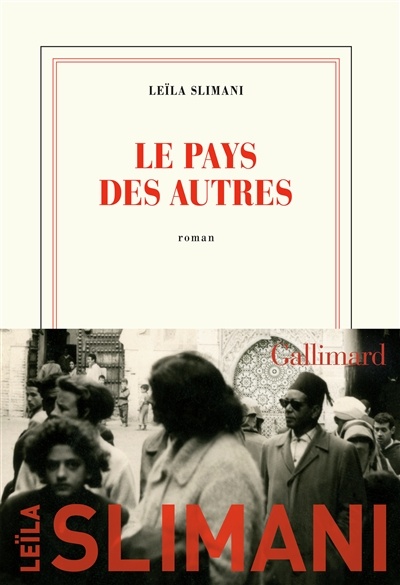 SATURDAY, July 18, 2020: Le pays des Autres, Leïla Slimani
Summary: In 1944, Mathilde, a young Alsatian falls in love with Amine Belhaj, Moroccan fighting in the French Army. After the Liberation, the couple settles in Morocco, in Meknès, where the garrison and settlers reside.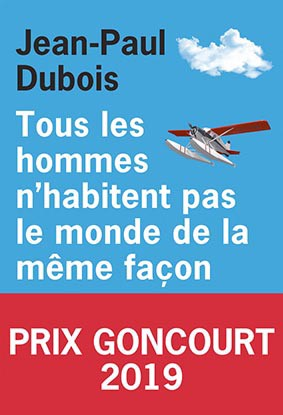 SATURDAY June 13, 2020: Tous les hommes n'habitent pas le monde de la même façon, Jean-Paul Dubois, prix Goncourt 2019
Summary: Born in Toulouse in 1955, son of a Danish pastor and a French arthouse cinema director, Paul Christian Frederic Hansen is sentenced to prison in 2009 in Montreal.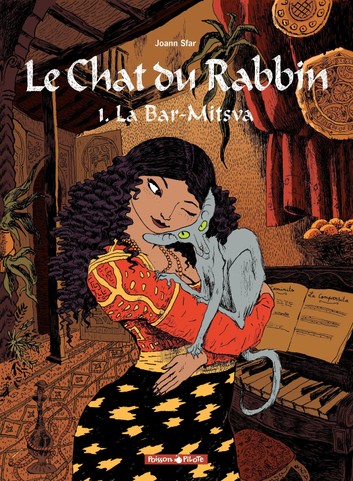 SATURDAY, May 10, 2020: Le Chat du Rabbin, volumes 1 & 2 by JOANN SFAR
Summary: In Algeria in the 1930s, a cat belonging to a widowed rabbi and his beautiful daughter, Zlabya, eats the family parrot and gains the ability to speak. To his master's consternation, the cat immediately begins to tell lies. The rabbi vows to educate him in the ways of the Torah, while the cat insists on studying the kabbalah and having a Bar Mitzvah. They consult the rabbi's rabbi, who maintains that a cat can't be Jewish — but the cat, as always, knows better.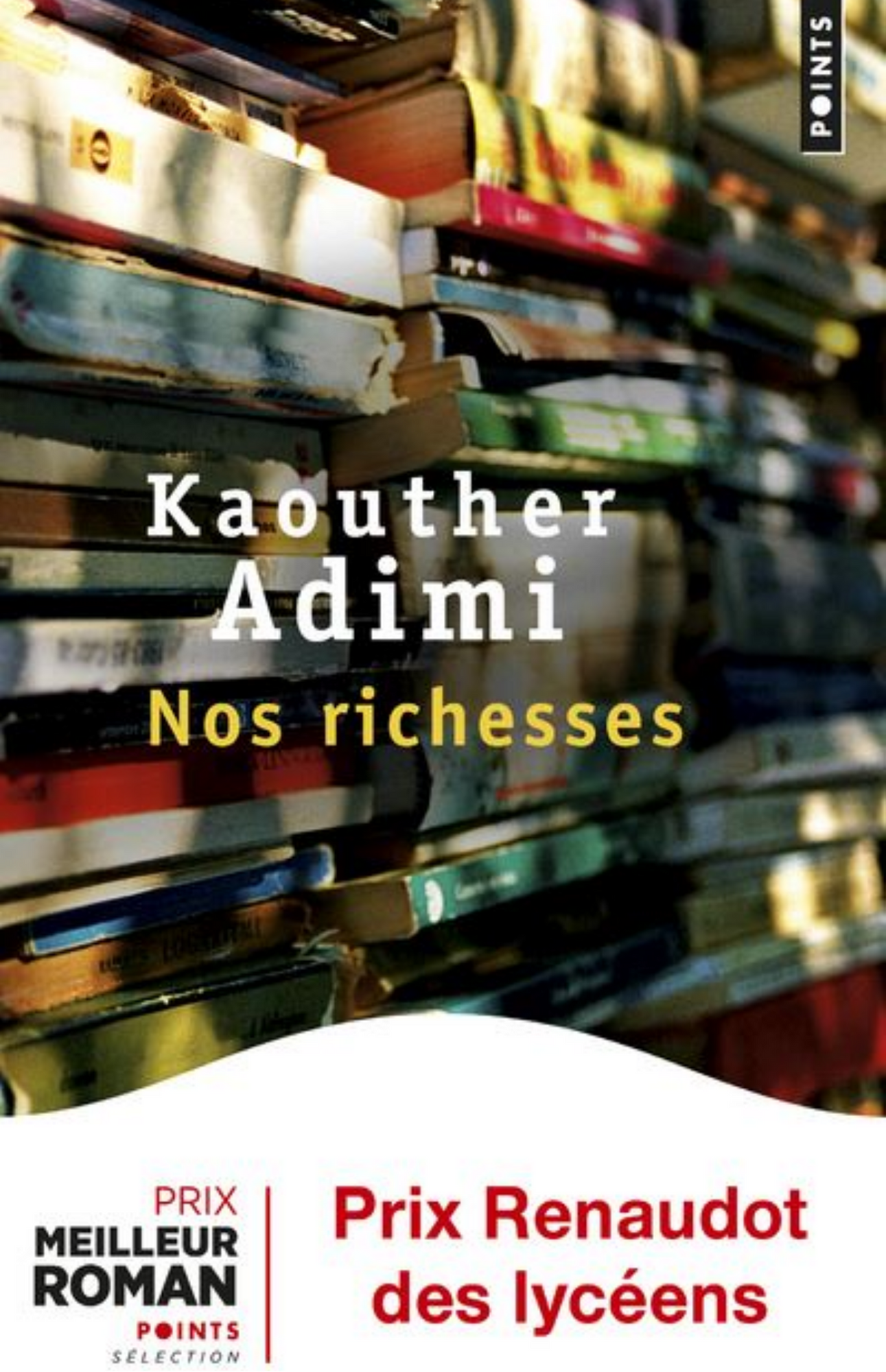 SATURDAY, APRIL 4, 2020: NOS RICHESSES by KAOUTHER ADIMI
Summary: En 1935, Edmond Charlot a vingt ans et rêve de créer une librairie-maison d'édition à Alger. Il imagine un espace dédié à la littérature, l'amitié et la Méditerranée. Albert Camus lui offre son premier texte, Jean Giono un nom : Les Vraies Richesses. En 2017, Ryad, étudiant parisien, est recruté pour fermer la librairie algéroise sous le regard vigilant d'Abdallah, le dernier gardien des lieux.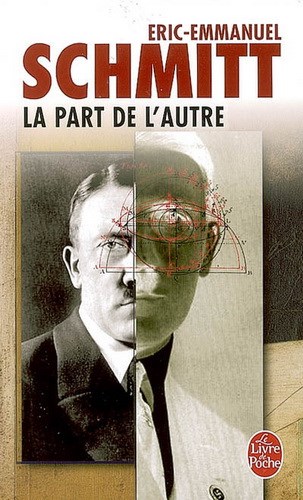 SATURDAY, MARCH 7, 2020 : LA PART DE L'AUTRE by ERIC-EMMANUEL SCHMITT, French-Belgian author
Summary: On the 8th of October 1909, Adolf Hitler was refused entry to the Fine Art Academy in Vienna. What would have happened if the jury had decided otherwise and accepted him? That decision would have changed the course of a life, the life of a timid, impassioned youth, the life of Adolf Hitler. But it would also have changed the course of the world.

SATURDAY, FEBRUARY 22, 2020: HAVRE by Mishka Lavigne, Canadian author based in Gatineau
SPECIAL SESSION IN THE PRESENCE OF THE AUTHOR
Summary: Havre is the story of Elsie, who has just lost her mother. It is also the story of Matt, who is looking for traces of his past. It is the story a huge hole that opens up in the road and what was lying around the car that crashed at the bottom.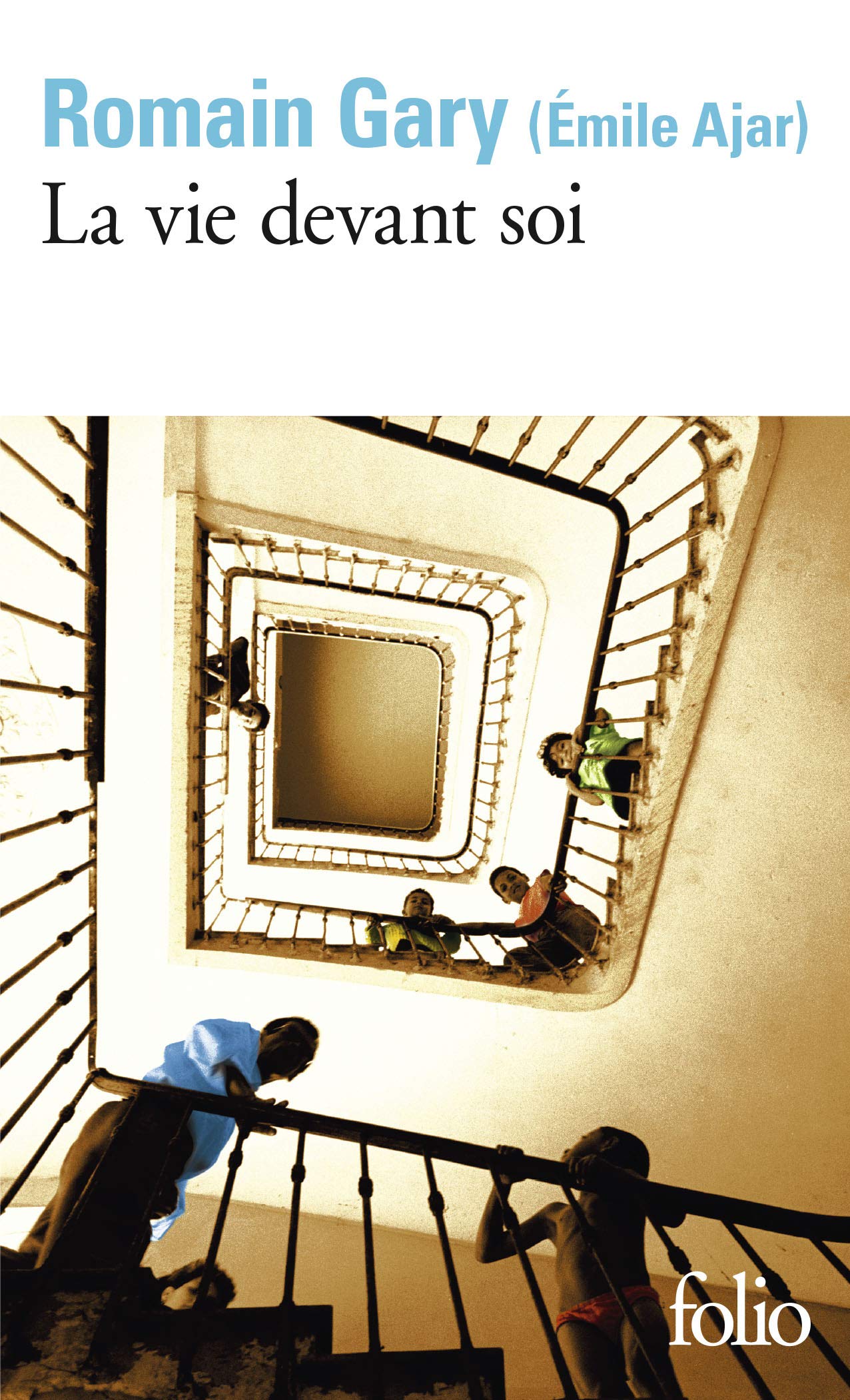 SATURDAY, JANUARY 11, 2020: LA VIE DEVANT SOI by Romain GARY, French author
Summary: Momo, a Muslim orphan boy who is about 10 years old, lives under the care of an old Jewish woman named Madame Rosa, who was a prisoner at Auschwitz and later became a prostitute in Paris. Momo's mother abandoned him with Madame Rosa, who is essentially a babysitter for the children of prostitutes. They live on the sixth floor of an apartment building in Belleville, a district of Paris.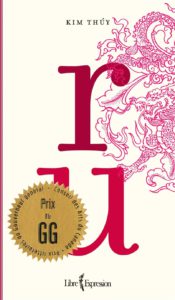 SATURDAY, DECEMBER 7, 2020: RU by KIM THÙY, Canadian author, born in Vietnam
Summary: Ru. In Vietnamese it means lullaby; in French, it is a small stream, but also signifies a flow–of tears, blood, money. In vignettes of exquisite clarity, sharp observation, and sly wit, we are carried along on an unforgettable journey from a palatial residence in Saigon to a crowded and muddy Malaysian refugee camp, and onward to a new life in Quebec. There, the young girl feels the embrace of a new community and revels in the chance to be part of the American Dream.