Our ecological engagement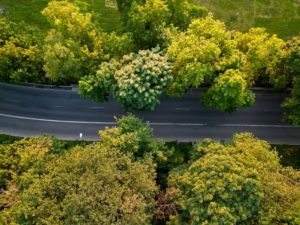 Improving Ottawa's environmental impact
The Alliance Française, as a global community of local associations, led by people committed to educational, cultural and social issues, has historically responded to the needs and challenges of its environment. Today, the climate emergency and the threats to humanity encourage us to rethink our lifestyles and our ways of acting in a sustainable manner.
The Alliance Française de la Région de la Capitale Nationale du Canada (hereafter referred to as AF OTTAWA), at the heart of civil society, is committed to reducing the ecological impact of its operations.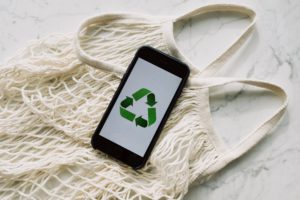 This project enables AF Ottawa to showcase the environmental element in all its activities, which have been promoting bilingualism in Ottawa since 1905. Our project focuses on a diverse range of activities: revitalization of the green space, promotion of sustainable modes of transportation through bilingual workshops in partnership with EnviroCentre, organization of awareness-raising events on environmental preservation, such as movie nights, book clubs, clean walks and so on. 
  Good plans                     Events                  Tips and tricks

Our environmental policy
In May 2021, AF Ottawa adopted an environmental policy in which it committed to reducing the ecological impact of its educational and cultural activities. Since October 2022, a person in "service civique" has been working to raise awareness among the public, students and the administrative and pedagogical teams. This person is also in charge of making AF Ottawa more environmentally friendly in its purchases and with its partners.
As a language school, AF Ottawa is also committed to respecting its values in its French courses. Since the start of the school year in September 2023, course books have gradually been going digital! The objectives: to limit paper production and printing, to limit the importation of books, and finally to limit the waste of books no longer in use. 
A rewarded commitment
To celebrate the Foundation's 140th Anniversary Congress, AF Ottawa submitted its "Measuring the carbon impact of cultural events" project for the Trophées de l'écoresponsabilité. Launched in May 2023, the project measured the carbon impact of two cultural events using the Arviva tool, to target and prioritize areas for action to reduce our impact. AF received a Special Mention from the jury for this project. 

Many thanks to the funding from Ottawa Bilingual, the organization that made this project possible.